Rise of the Runelords
Absalon Zantus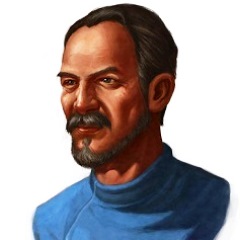 Father Zantus is the high priest of Sandpoint, having replaced his mentor Father Ezakien Tobyn, who lost his life in the fire that destroyed the previous cathedral.
The party met Father Zantus at the Swallowtail Festival, an annual celebration that was also used to commemorate the building of the new cathedral.
Zantus saved Calenor from burning to death during the goblin raid by throwing a bucket of water on him.